Providing Commercial Clients With
HVAC System Services
FOR ANY TYPE OF COMMERCIAL BUSINESS, OFFICES, GAS STATION, HAIR CUTTER, FOOD AND BEVERAGE, AUTO SHOP, INDUSTRIAL WAREHOUSE OR AN ENTERTAINMENT VENUE, LOOK TO BESTWAY HEATING.
WE INSTALL QUALITY RHEEM HEATING AND AIR CONDITIONING (HVAC) SYSTEMS, ALONG WITH MANY OTHERS, SO YOU CAN ENJOY THE SIMPLE COMFORTS OF LIFE.

WITH EACH CLIENT, BESTWAY HEATING HOLDS THE HIGHEST STANDARDS FOR QUALITY WORK AND IMPECCABLE CUSTOMER SERVICE.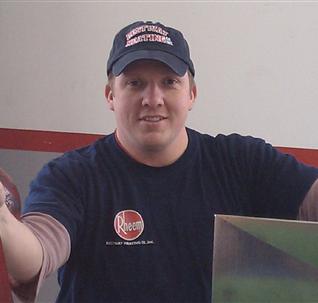 LIGHT COMMERCIAL SERVICES/INSTALLATION
For any type of commercial business, offices, gas station, hair cutter, food and beverage, auto shop, industrial warehouse or an entertainment venue, look to Bestway Heating. We provide for every aspect of your light commercial HVAC needs. From our experience, issues with HVAC system can halt the operation of your business. That's why we offer personalized service by highly trained and knowledgeable technicians, and pledge to serve your needs quickly and efficiently so that you can continue focusing on your business.
LIGHT COMMERCIAL ROOFTOP UNIT HVAC SERVICES
Routinely scheduled maintenance of rooftop units is the key to their longevity, performance and ability to deliver proper indoor air quality. Rooftop units are often referred to as "out-of-sight, out-of-mind" and sometimes neglected to a point where the unit is providing inadequate cooling. To maximize the lifespan of your rooftop unit, make sure to schedule preventative maintenance to include: changing the filter, inspecting/replacing the belt, checking fan bearing and lubricating if necessary, inspecting the condensate drain, inspecting electrical systems, checking economizer motion and other.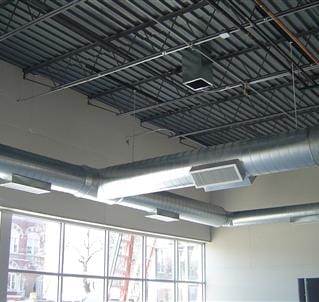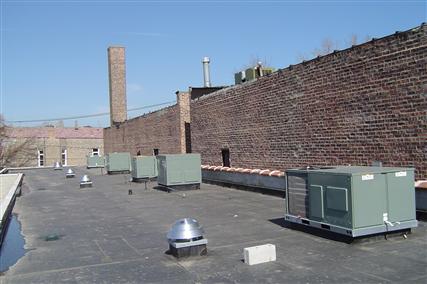 LIGHT COMMERCIAL HVAC SPLIT SYSTEMS
HVAC split systems offer a variety of advantages to your business operations. The most obvious benefit of split systems is their quiet performance, which is because the compressor and fan for the condenser are located outside of the room being cooled. No component of your business operations will be disrupted due to noise with HVAC split systems. Also, you can opt for a multi-split system, where you can have more than one indoor unit connected to a single outdoor unit. This makes it very easy to cool multiple rooms in a large commercial facility. Additionally, a split air conditioner is an efficient and highly cost-effective way to cool your business. If you are not sure which system is best for you, we love the opportunity to find the right one, call us!
COMMERCIAL APPLICATIONS OF RADIANT HEAT
Installing radiant during construction is the most cost-effective time to install the Viega Slab on Grade System. Climate Panels can be installed directly over a subfloor or concrete. For large commercial radiant applications the Viega Climate Mat cuts install times considerably; this prefabricated mat has all of the ViegaPEX Barrier tubing built in and installers simply roll this out in large areas. In commercial situations,
​S-No-Ice is an excellent choice for building entrances, parking ramps and parking lots; snow melting can reduce liability and improve access during winter months.
HOT WATER HEATERS & STEAM BOILERS
We service any type of hot water heaters and steam boilers.